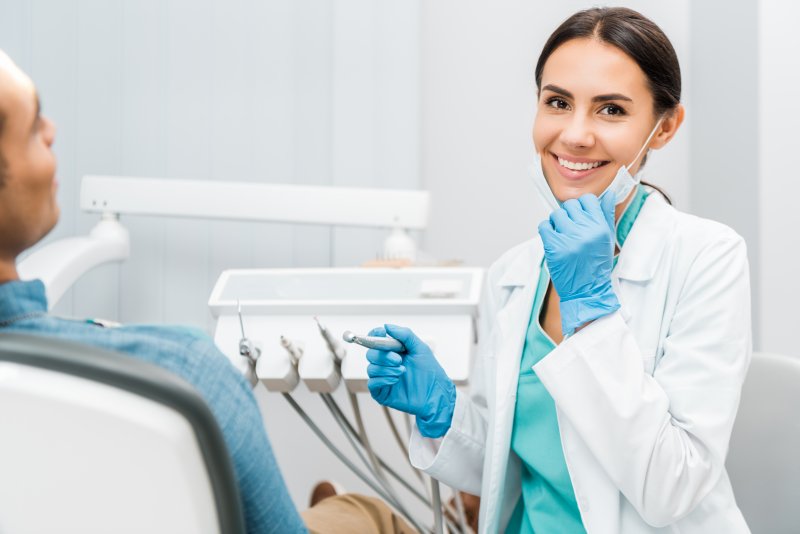 Losing one or more teeth is more than an aesthetic concern because it can have real long-term health consequences. Fortunately, dental implants can replace those teeth and bring you the smile you've always wanted, but some people get anxious at the thought of getting surgery. The process of receiving dental implants is absolutely nothing to fear. Here are a few things to put your mind at ease about the procedure.
Dental Implant Surgery Is Precise
Your oral surgeon will plan out the whole operation in advance, so every detail is mapped out and plotted before you even walk through the front door of the office. This includes X-ray or CT imaging, so they know what's inside your gums long before they actually get a look in there take a look. This way, they can determine exactly where the implant is to be placed and where the incisions are to be made. Because of these exacting measures, dental implants have an exceedingly high rate of success.
Local Anesthesia Makes It Painless
Local anesthesia makes dental implant surgery painless. You'll remain conscious, but you won't feel any pain at the incisions or the surrounding tissues. If the thought of surgery still makes you nervous, your dentist can prescribe a sedative or an anti-anxiety medicine before the procedure begins.
Post-Surgery Discomfort Is Minimal
Most dental implant patients return to normal daily activities the day after the surgery is complete. This is because the procedure involves only minor tissue disruption. Assuming that the post-op guidelines are closely followed, disruptions and setbacks during healing should be minimal. The sutures used are designed to be absorbed into the body over time, so they won't need to be removed at a later visit. Any lasting discomfort can be treated with over-the-counter medication.
Best of all, dental implants can serve you for a lifetime with proper care. This means no denture adjustments, crown replacements, or other dental interventions beyond regular checkups should be necessary to maintain them after they have properly healed. Because the process is so painless and your new smile will look and work just like natural teeth, dental implants are nothing to fear.
About the Author
Dr. Scott Parker earned his Doctor of Dental Surgery from Loma Linda University in 2008. He is a member of the American Dental Association, the California Dental Association, and the Tri-County Dental Society as well as a faculty club member of Spear Education. His practice in Calimesa, CA, offers preventive, restorative, cosmetic, and emergency dentistry in addition to dental implant treatments. For more information on how easy receiving dental implants can be, contact him online or dial (909) 795-6019.