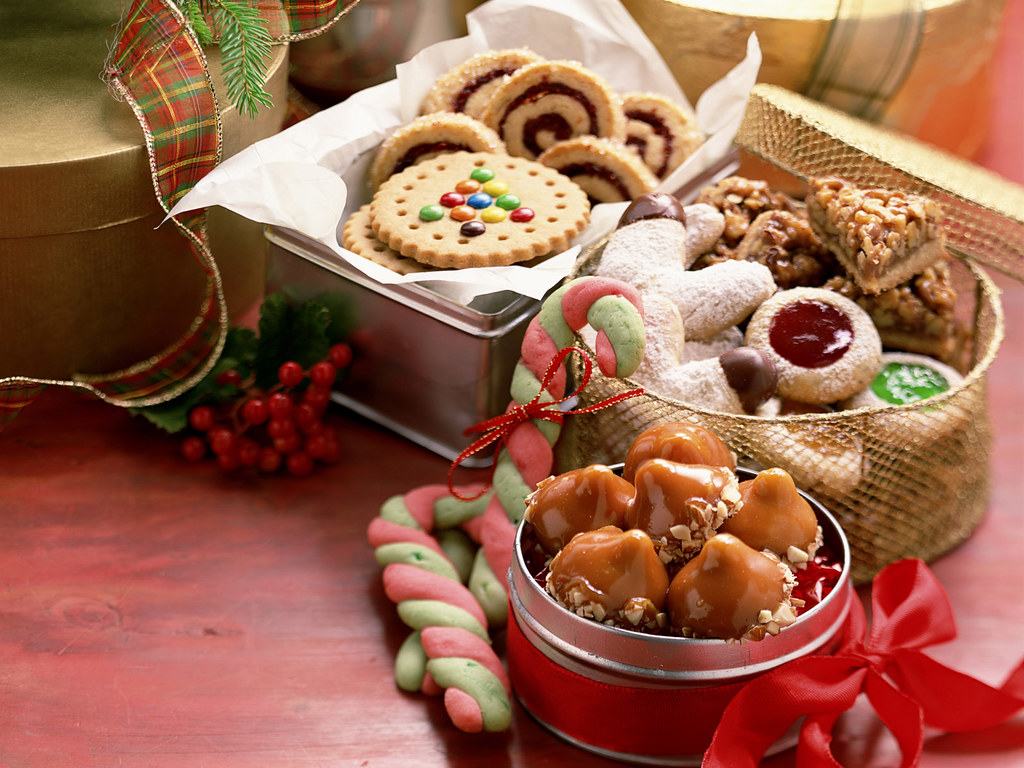 When you think of the holidays, what's the first thing that comes to mind? Maybe it's the presents. Maybe it's getting to visit with friends and family from out of town. Or maybe it's the seasonal treats and drinks. Though the first two can do your heart some good, the latter may have unsavory side effects on your oral health. Read on to learn about the ways in which the holiday season is so damaging to your beam as well as some tips to help keep your oral health on track.
Eating Too Many Sweet Treats
The time from Halloween to New Years is filled with cookies, pie, hard candy, chocolate, cake, and other desserts that are full of sugar. Since many of the treats are seasonal, people tend to fill up on as many of them as they can before they aren't able to get their hands on them for another year. Eating this much sugar means bad news for your smile since it feeds the bacteria that cause cavities.
To counteract this, be picky about what you eat. Don't fill up on treats just because someone put a tray of gingerbread cookies in the breakroom. If you know that there's a serving of your favorite peppermint ice cream waiting for you at home, fight off the temptation so you can save your appetite for something you really want.
All-Day Snacking
The amount of sugar in the things you eat isn't the only reason why the holidays can be devastating to your smile. How much you eat is also important. This is because the amount of acid in your mouth goes up when you eat. If you snack throughout the day, your enamel will be constantly exposed to damaging acid that weakens it and makes you more likely to develop cavities.
Eating at designated mealtimes is the best way to combat this. If you have a Christmas cookie you're excited to sink into, wait until lunch or dinner. Additionally, drink water once you're done eating to neutralize some of the acid.
Keep Up with Your Oral Hygiene
Whether you plan on traveling near, far, or staying home for the holidays, it can be difficult to stick to your oral hygiene routine. Flights, long drives, and hosting friends and family takes a lot of time and energy as well as throws a wrench in your usual daily routine. This can mean bad news for your beam.
Be sure to take a dental travel kit with you wherever you go. This will allow you to brush and floss your smile no matter how busy the holidays get. It should contain a toothbrush, toothpaste, mouthwash, and dental floss.
The excitement of the holidays is a big departure from everyday life. Even so, it's important to continue making your smile a top priority. This will allow you to avoid an unplanned visit to your emergency dentist so you can continue enjoying the foods and drinks of the season with the people you love!
About the Practice
Calimesa and the surrounding communities can rest easy knowing their smiles are in good hands with Dr. Scott Parker and his skilled team. They take pride in what they do and can give you tips on how to avoid oral health problems this holiday season. They also offer preventive checkups and cleanings for a healthy, happy beam all year long. Visit Dr. Parker's website or call (909) 795-6019 if you're interested in scheduling an appointment or want more information on his services.