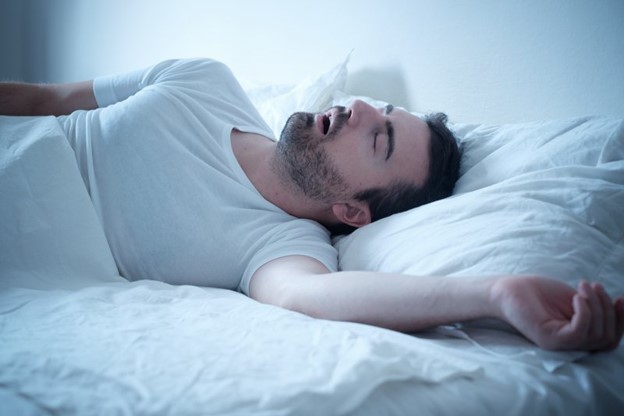 Every night, millions of Americans miss out on countless hours of sleep because of sleep apnea; and even worse, many more cases go completely undiagnosed! But sleep apnea is a serious epidemic and is capable of more than just robbing you of sleep; it can lead to serious health complications if left untreated. That said, some people try to address their sleeping problems with solutions like sleeping pills; but is this a viable way of treating sleep apnea? Here's more from your sleep dentist about sleep apnea and how to properly address it.
What Is Sleep Apnea?
Sleep apnea is a disorder that disrupts your body's breathing during sleep. People who suffer from obstructive sleep apnea (OSA), the most common form of sleep apnea, experience airway blockage during sleep that causes this disruption. When your body cannot breathe during slumber, it must wake up to normalize your airflow—and this can happen repeatedly throughout the night!
This translates into poor quality of sleep; if your body cannot enter its deep sleep cycles, your physical and mental health are at risk! Untreated sleep apnea can lead to a slew of health problems including fatigue, hypertension, cardiovascular disease, and even diabetes.
Can Sleeping Pills Help with Sleep Apnea?
Some people turn towards sleeping pills to address their nighttime struggles. However, they're not intended to address sleep apnea! Some sleeping medications work by suppressing your breathing by relaxing the tissues around the airway. Needless to say, this means there is even less room for oxygen to enter and exit the body—meaning that sleeping pills can actually worsen your sleep apnea. You're also at risk for several additional health complications:
High blood pressure
Cardiovascular complications
Increased exhaustion
Depression and mood swings
Memory problems
Loud snoring
How Can I Treat My Sleep Apnea?
Fortunately, sleep apnea is treatable with the help of your dentist. In some cases, you might have to visit a specialist to receive a sleep apnea diagnosis. But assuming you're eligible, treatment options for sleep apnea include CPAP machines, oral appliances, lip and tongue ties, and more. All of these methods are proven to be safe and effective at lessening the symptoms of sleep apnea.
Not getting enough sleep can have many serious consequences, but sleep apnea is easily treatable if you go through the correct channels. Relying on something like sleeping pills to treat sleep apnea can have negative implications, so talk with your dentist to get started on a proper treatment path.
About the Author
Dr. Scott Parker completed his dental doctorate at Loma Linda University and is a member of several professional organizations including the prestigious American Dental Association. His practice is pleased to offer a wide range of available services, including sleep apnea therapy. If you or a loved one is suffering from sleep apnea, don't hesitate to contact Dr. Parker to begin receiving treatment. You can schedule an appointment online or by phone: (909) 795-6019.