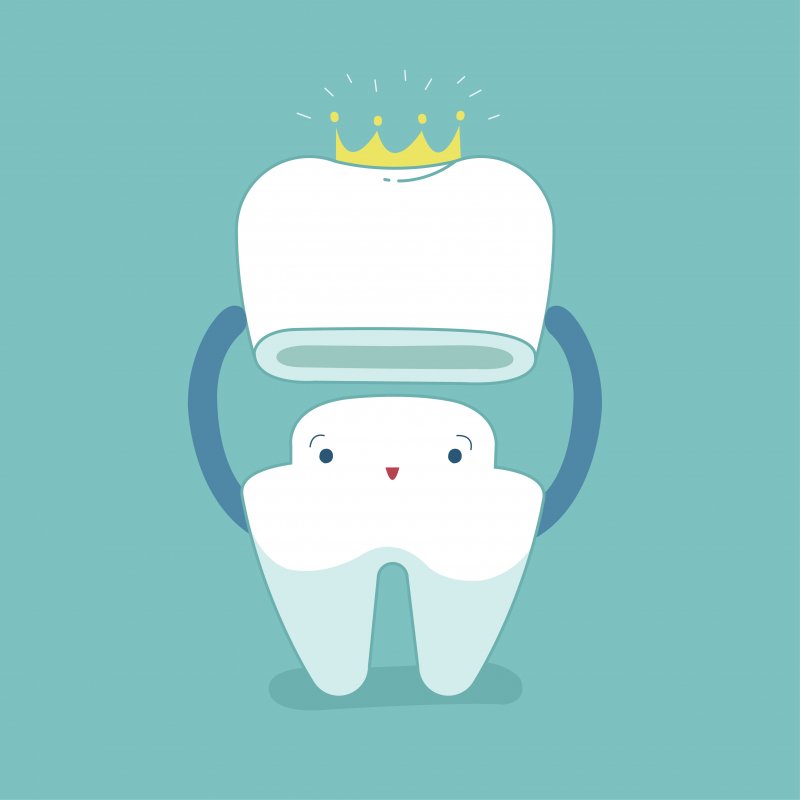 You've finally made it to the dentist's office after a long week, and you're really hoping it's a quick visit. After taking a brief look inside your mouth, your dentist informs you that you're going to need a dental crown. Even though a crown is the logical solution to your problem, your unfamiliarity with the process makes you feel a little nervous. But you have absolutely nothing to fear; here's why.
Why Do I Need a Dental Crown?
There are many reasons for needing a dental crown, but some of the common ones include: protecting a decayed or damaged tooth, covering a tooth that's discolored or misshapen, securing a dental bridge, protecting an implant, or covering a tooth that's undergone root canal therapy. All these issues have the propensity to worsen over time and can lead to more severe problems, as well as some potentially serious pain—but they can all easily be corrected with crowns.
Is Getting a Dental Crown Painful?
If pain is the primary concern of yours, do not worry; as with any restorative dentistry treatment, the tooth and affected area are completely anesthetized (numbed). The anesthetic usually wears off after a few hours, but during the actual procedure, you won't feel a thing! Some dentists also use a numbing jelly to desensitize the skin around the anesthetic injection site—they really want you to feel as comfortable as possible throughout the whole process.
After the procedure, it is normal to experience some tenderness in the affected area for a couple of weeks. Your body is responding to the significant adjustment that's been made inside of your mouth, and over-the-counter painkillers can typically provide an adequate amount of relief. This soreness will gradually improve after a couple of days, and most of it stems from the injection site of the anesthetic rather than the actual crown. Any long-term or chronic soreness that lasts for more than a few days is likely indicative of a different problem, and you should let your dentist know as soon as possible.
Dental crown treatment isn't painful at all; the efforts made by your dentist to numb the afflicted tooth usually ensure a comfortable experience. The only thing you need to worry about is taking care of that crown once you receive it—which should be just as painless.
About the Author
Dr. Scott Parker received his DDS from Loma Linda University and proudly serves patients in the Calimesa area. He enjoys building relationships with his patients and believes that every smile has a story to tell. He is a faculty club member of Spear Education as well as a member of the American Dental Association, the California Dental Association, and the Tri-County Dental Society. If you have any questions about dental crowns or would like to reach out to Dr. Parker, he can be contacted via his website or (909) 795-6019.