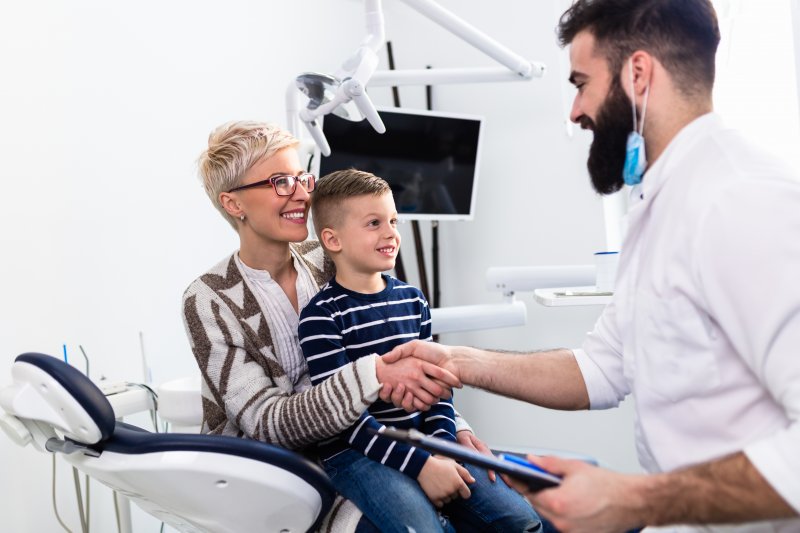 Whether your kids are going back to the classroom or completing their work online, it's fair to say that they will likely become busy with new assignments and homework soon. But being busy doesn't mean that it's okay to slack on oral hygiene. This could mean bigger problems and more time getting dental work done in the future. Your children's dentist shares some tips to help your family as you're getting back into the swing of things.
Get into an Oral Hygiene Routine
The best way to maintain good oral health is to stick to a routine. This is especially important for younger members of the family. Ensuring that they are brushing twice and brushing once every day is key to having a healthy smile.
Make Brushing Fun!
Telling your younger kids that brushing their teeth will keep them from getting cavities may not be motivation enough. Try a few of these techniques to encourage your child to keep up with their oral health:
Allow your child to choose their own dental tools. They may be able to find a kid's toothbrush with their favorite superhero or a fun flavored toothpaste! This will add some excitement to the brushing process.
To help your child keep track of brushing as well as motivating them to do it often, set up a sticker calendar. Every day they fulfil their dental hygiene needs, they can add a new fun sticker to the calendar.
To ensure that your child is brushing for long enough, play a two-minute song or video. This helps the time to fly by faster, so they are less likely to stop short.
Stock Up on Healthy Snacks
It's a good idea to switch starchy and sugary snacks for healthy alternatives. Instead of potato chips or crackers, stock up on salted nuts. Other great options are yogurt, baby carrots, apple slices, and cubed cheese. Avoid sports drinks and sodas. Instead, stick to water or milk.
Schedule Regular Dental Visits
Make sure that your children aren't missing their six-month dental exams and cleanings. They go a long way when it comes to preventing oral health problems. They can even help your child's performance in school! No one can do their best if they're suffering from a toothache or are missing school to get additional dental work done.
Establishing a routine can be tricky, especially when your family is so busy with school and extracurricular activities. But by taking these steps, your children will be showing off their happy, healthy smiles all through the school year.
About the Author
Dr. Scott Parker provides family and children's dentistry to his patients in Calimesa, CA and surrounding communities. He graduated from Loma Linda University and is a member of the American Dental Association, the California Dental Association, and the Tri-County Dental Society. For more tips on oral hygiene or to schedule an appointment, visit his website or call (909) 795-6019.