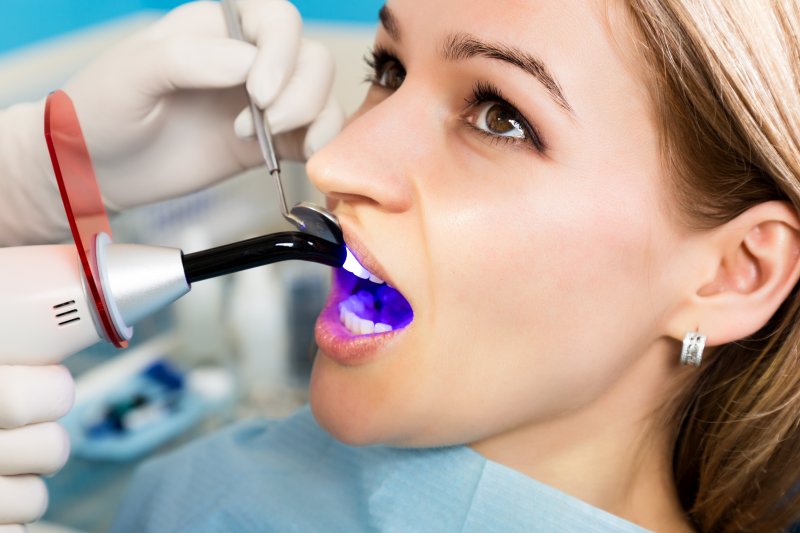 Are your teeth radiant, bright, and seamless, or does it look dull, uneven, and less than impressive? If your smile is leaning toward the latter, then you are not alone. In fact, the NY Post recently cited that 62% of American adults cover their mouths when they smile or laugh to hide their teeth. Fortunately, patients today can opt for dental bonding, which effectively fills gaps or chips, corrects discoloration, and reshapes small mishaps in the teeth. However, it is important to know both the advantages and disadvantages of dental bonding to ensure you are left with results that keep you smiling.
3 Advantages of Dental Bonding
Cost – Although treatment options, like porcelain veneers, have recently seen a spike in popularity, they can quickly become costly. However, dental bonding allows patients to upgrade their smile without breaking the bank. In fact, dental bonding is one of the least expensive cosmetic procedures available!
Little time commitment – Although crowns and veneers provide patients with relatively quick treatment, dental bonding is still the procedure that requires the least amount of time to complete. While other cosmetic solutions require multiple appointments, the entire dental bonding process can be completed in just one visit.
Low Invasiveness –Since dental bonding does not require extensive enamel removable, it is both minimally invasive and entirely reversible. This is a considerable benefit since other treatment options, like porcelain veneers, cause your teeth to undergo irreparable changes.
3 Disadvantages of Dental Bonding
Staining – Although dental bonding provides patients the ability to perfect their smile in a single visit, it is important to note that it doesn't have the same stain-resistant properties that veneers and crowns provide.
Durability – To increase the longevity of your dental bonding, your dentist may recommend avoiding certain foods in addition to your thorough oral hygiene routine. After all, dental bonding is more prone to breaking or chipping compared to porcelain veneers and crowns.
They can become expensive if they aren't taken care of – If instructions from your dentist are not followed regarding oral care, then it can leave the bonding vulnerable to damage. If the habits continue, then the cost of consistently repairing it can add up quickly.
So, Who Is a Good Candidate for Dental Bonding?
For many patients, the pros vastly outweigh the cons when it comes to dental bonding. However, the decision ultimately comes down to the results you desire, your lifestyle habits, and what your dentist recommends for the results you want. Therefore, make sure to schedule an initial consultation with your dentist about each treatment option and which one is best for you!
About the Author
Dr. Scott Parker graduated from Loma Linda University in 2008. Since then, he has used his passion for dentistry and dedication to exemplary service to provide his patients in Calimesa with world-class care. Dr. Parker is also a member of multiple reputable organizations, including the American Dental Association and the California Dental Association. If you are considering cosmetic dental bonding in Calimesa, CA, then don't hesitate to visit his website or give him a call at 909-795-6019.