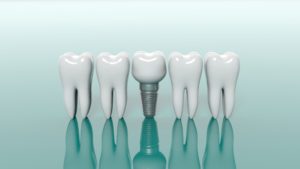 Although you've probably only heard about dental implants being used to treat tooth loss over the last few decades, they are not a new concept. In fact, there have been skeletal remains dating back centuries that feature a similar method. While they appear to have been inserted post-mortem, the overall idea remains unchanged; however, they've come a long way since the wooden posts found in old jawbones. Through continual improvements and the latest advancements in dentistry, dental implants in Calimesa are now the most successful option to treat tooth loss, but why are they so reliable? Here's how dental implants have transformed to offer the exceptional benefits we know today.
Creating the Right Foundation
Dental implants weren't always as successful as they are now. In fact, the failure rate was far higher than it is today. Often, it was the result of not having the right foundation. Now, dentists understand the importance of having adequate density to support the posts, which is why your jawbone's density is a leading contributor to determining your candidacy for dental implants.
Your dentist will review a CT scan of your mouth to ensure your jaw can support the posts. If you've lost bone, you can still get dental implants with an additional procedure. Bone grafting will create the foundation your smile needs to thrive.
Stabilizing Your Restorations
An implant post is surgically inserted into your jawbone to stabilize your restoration. Various metals have been used, but none have had the success of titanium. It's lightweight, yet durable. It's also perfect for people who have metal allergies because it's biocompatible. Since your body accepts it, your jawbone will fuse to the post to potentially stay in place forever with the right aftercare.
Pinpoint Accuracy
Computer-guided technology takes the guesswork out of your dental implant placement. The advanced technology pinpoints the precise location for your post to be inserted into your jawbone. This helps your oral surgeon choose the thickest parts of your jaw while also avoiding your nerves, sinuses, and other structures that can lead to complications with your treatment.
High-Quality Restorations
Now, restorations are made of all-ceramic material. This allows them to be customizable to match your natural teeth so no one will know they aren't real. Digital impressions and other advanced technology allow them to be created with precision to meet your exact color, size, and shape needs. Although they aren't made of metal, they are durable to last for several years.
Invest in Your Smile
If you've lost teeth, you can enjoy the next best thing to what nature gave you. Your dentist can rebuild your smile with a solution that can last for a lifetime using dental implants.
About Dr. Scott Parker
Dr. Scott Parker has a passion for dentistry. He strives to provide his patients with the latest options to reach optimal oral health and wellness, even those who have tooth loss. As a member of the American Dental Association, you can rest assured your smile is in good hands. If you're missing teeth, he can replace them with dental implants. Contact our office today to schedule your consultation.