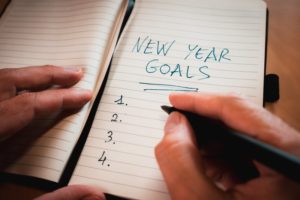 According to a survey conducted by the American Dental Association, only 52.3 percent of adults consistently visited their dentist every six months, while the remaining percentage either weren't consistence or didn't go at all. Even if you're diligent about brushing and flossing at home, it's important to visit a professionally trained dentist who can spot the early signs of oral health problems. That way, they can treat them before they become more severe and cause you discomfort. Read on for five reasons to commit to your new year's health by scheduling your checkup and cleaning every six months.
Detect Oral Cancer Symptoms
Oral cancer is a life-threatening disease that progresses quickly. That's why your dentist performs a screening and examination every six months in an attempt to spot it in its earliest stages, while there's a higher chance of successful treatment. The process involves a thorough visual and physical examination of your oral tissues in search of any abnormalities. With this incredibly fast screening, your dentist could potentially save your life.
Control Plaque and Tartar Buildup
Plaque and tartar can build up due to poor dental hygiene. As they accumulate, they create the perfect environment for harmful oral bacteria to thrive in and cause countless oral health problems. With routine professional cleanings, your dentist can keep this from happening by removing these substances from your teeth and gumline.
Treat Gum Disease Early
Gum disease is one of the most common oral health issues and impacts one out of two adults in America, according to the Centers for Disease Control and Prevention. When it's diagnosed and treated in its earlier stages, the disease can be reversed, preserving your smile. However, when it's not addressed in a timely manner, it can result in permanent damage such as tooth loss.
Keep Bad Habits From Ruining Your Smile
Many people may not be aware of how their bad habits are impacting their teeth. If you bite your nails, regularly chew on ice found at the bottom of your drink, or use tobacco, your oral health could be in danger. For most people, visiting the dentist is exactly what they need to be motivated to break these habits. Plus, your dentist can point out oral damage that you may have otherwise not noticed.
Find Hidden Problems
Your dentist is equipped with advanced technology such as digital imaging to find problems that are invisible to the naked eye. With this, they're able to spot serious issues such as bone deterioration, swelling, cysts, tumors, and impacted teeth. X-rays can also be a great way to find destructive diseases that may show little to no symptoms but can quickly become more severe.
Although you may not have been diligent about visiting your dentist every six months in 2019, 2020 is a brand-new year. By committing to your health, you'll be able to reduce your risk of developing medical and oral problems for a stress-free and great 2020.
About the Author
Dr. Scott Parker is passionate about creating long-lasting relationships with his patients to provide them with the best possible dental care. He is an active member of several professional organizations including the American Dental Association. He also offers a variety of services and treatments, including everything from routine checkups and cleanings to sleep apnea treatment. For questions or to schedule an appointment, visit his website or call 909-795-6019.