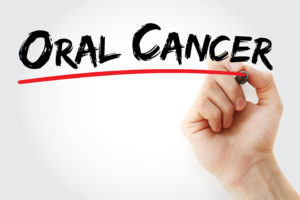 According to the Oral Cancer Foundation, oral cancer claims a life in the U.S. every hour of every day. Early detection is critical to overcoming the deadly disease – indeed, oral cancers can have an 80 to 90% survival rate when discovered at the early stages of development. How can you catch oral cancer before it progresses and worsens? By regularly visiting a dentist in Calimesa. Keep reading below to learn about the importance of routine dental checkups and oral cancer screenings.
What is Oral Cancer?
Oral cancer is a form of cancer that occurs in the mouth and parts of the throat. The term oral cancer includes cancer of the lips, cheeks, gums, tongue, floor and roof of the mouth, tonsils and middle region of the throat. According to the National Institutes of Health, oral cancers represent the sixth most common cancers in the world.
Warning signs and symptoms of oral cancer include:
Unexplained pain or sensitivity in the face or mouth
Constant sore throat
Difficulty swallowing or the feeling that something is caught in the throat
Red or white patches of skin
Lumps or thickened areas of skin inside the mouth
How a Dentist Checks for Oral Cancer
Oral cancer screenings are typically conducted as part of every routine dental checkup. During an oral cancer screening, a dentist usually does the following:
Visually examines the mouth using specialized lights and observation tools – such as a tongue depressor – for signs of oral cancer
Manually examines the mouth, face and neck for unusual lumps, bumps and masses
Asks questions to understand the patient's exposure to oral cancer risk factors (e.g., smoking tobacco)
Ask questions to help identify nonvisible symptoms of oral cancer, such as a sore throat or raspy voice
How Often Should I See a Dentist?
In addition to brushing twice daily and flossing at least once a day, the American Dental Association recommends visiting a dentist every six months for a routine dental checkup to maintain a healthy mouth.
While screening for oral cancer is an important part of a dental checkup, a biannual trip to the dentist is also an opportunity for a dental hygienist to expertly clean your teeth. Using special tools, he or she will remove harmful plaque and tartar buildup, leaving your teeth feeling polished and refreshed.
Lastly, your dentist will also take dental X-rays of your teeth and examine them for signs of hidden dental problems.
Now that you have the facts, you can take action. Be proactive about protecting your oral health by talking to a dentist in Yucaipa today about your next dental checkup.  
About the Author
Dr. Scott Parker has nearly a decade of experience helping men and women in Calimesa and surrounding communities achieve and maintain healthy smiles. A Yucaipa native, he pursues continuing education on a regular basis in order to provide patients with the latest in dental technology, techniques and knowledge. Patients old and new can contact Dr. Parker at his website or by calling 909-795-6019.