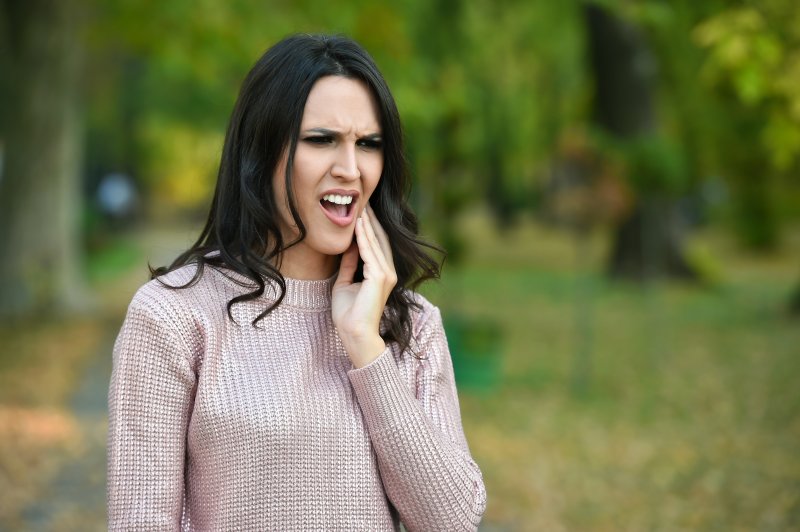 It's Spring Break, which means you and the kids are heading off for an enjoyable, snowy getaway. While enjoying your leisurely ski, another skier plows into you, not only knocking you off your skies but knocking out a tooth. Why do these things always happen while you're on vacation, you ask, and what should you do about it? Let your emergency dentist in Calimesa explain how to handle such situations and why they always seem to happen at the worst, yet most enjoyable, time.
From Carefree to Crisis: When Vacations Take a Turn for the Worse
It's always during that special vacation or trip when disaster strikes. Someone gets sick, the car starts having problems, or worse, your day spent on the slopes turns in to a day spent in a dentist's chair. Emergencies don't take a holiday, which is why they can happen at any time, even when you're trying to have fun.
When you're moving along with the day-to-day routine of going to work and/or school, the environment you are in is typically safer, and you're less likely to experience an injury of any sort. Your office is clean, your child's classroom is set up to prevent falls, and while your house may not be spic and span, you're more aware of your surroundings. When placed in an unfamiliar setting, safety goes down and injuries go up.
Handling Each Injury with Care
Your injury can vary from minor to severe, and the only person who can truly determine the severity of any dental emergency is your dentist in Calimesa. To better understand what you should do in a crisis, here are a few common dental emergencies and how to handle them until you see your dentist.
Cracked or Broken Tooth: Since your tooth may have rough edges as a result of a crack or chip, it's important to rinse your mouth with warm water to clear any debris and prevent infection. To prevent damage to your gums or teeth, use wax or gauze to cover the edges until you make it to your scheduled dental appointment.
Toothache: If it's hurting because food is lodged between your teeth, gently floss the area to remove food particles. It's also important to rinse your mouth. Taking a pain reliever can reduce discomfort, too. However, if your tooth continues to hurt for a few days, immediately call your dentist, as it could be an abscess or another dental issue.
Knocked Out Tooth: If you are able, retrieve the tooth and rinse it to remove any dirt or debris, but hold it only by its crown. Touching the root could damage the tooth. Rinse your mouth with warm water before attempting to put the tooth in the vacated socket. If you are unable, put the tooth in milk and seek immediate care from your dentist, as the tooth can be saved if cared for promptly.
Busted Lip or Bitten Tongue: Injuries to the soft tissues of your mouth can cause prolonged bleeding and swelling. Make sure to clean the area before placing gauze on the injury to help stop excessive bleeding. A cold compress will also help to reduce swelling.
While some emergencies are unavoidable, not all of them are. It's important to be prepared in a crisis and remain calm. By keeping yourself together, you can make sure you handle the situation properly until you are able to receive professional care.
About the Author
Dr. Scott Parker, DDS, attended Southern Adventist University in Tennessee before earning his Doctor of Dental Surgery degree at Loma Linda University. For eight years, he's been working in the field of dentistry, and he and his expert team work hard each day to ensure every patient leaves with a stellar smile and dental experience. Whether is preventative care or a dental emergency, Dr. Parker is experienced in treating dental injuries, making sure you are out of pain. To learn more about our services, visit our website or call (909) 795-6019.