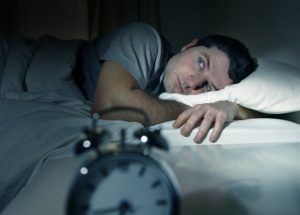 Did you know that sleep apnea is a hidden health crisis in the United States? If you're waking up in the middle of the night and not sure why, you certainly aren't alone. It's currently estimated that 22 million Americans are suffering from sleep apnea.
If you know that you have sleep apnea in Calimesa, it's not worth putting off treatment that can dramatically improve your sleep. Today, we'll be discussing how your dentist can improve your sleep and stop being sluggish during the day once and for all. Putting it off can cost you your productivity and even your life.
The Health Risks of Sleep Apnea
The most obvious consequence of leaving sleep apnea untreated is getting a poor night's sleep. Since sleep apnea forcefully wakes you in the middle of the night, you never achieve the stage of sleep known as REM sleep. This stage is necessary for your body to recharge and be prepared for the following day. It also helps you retain information that you learned that previous day.
Additionally, sleep apnea puts you at higher risk for several other diseases you wouldn't expect. According to the National Heart, Lung, and Blood Institute, these include:
Certain cancers (pancreatic, renal, and skin)
Diseases of the heart and blood vessels (heart attacks, heart failure, high blood pressure, etc.)
Eye disorders (glaucoma, dry eye, keratoconus)
Type 2 diabetes
and many other diseases
How it Puts Your Productivity and Safety at Risk
People who have sleep apnea are generally more likely to run into issues at their job as well. According to a study from the American Academy of Sleep Medicine, undiagnosed sleep apnea costs the United States $87 billion in lost productivity a year.
Furthermore, if you commute to work or drive as part of your job, not having sufficient sleep can put yourself and others around you in danger. The same report states that $26.2 billion worth of damages from motor accidents and $6.5 billion in workplace accidents was recorded.
How Your Dentist Can Help
Thankfully, your sleep apnea in Calimesa can be treated by your dentist. While traditional methods of sleep apnea treatment involved the bulky and not very user-friendly CPAP machine, your dentist offers another solution. Your dentist offers an oral appliance known as a "snoreguard" that works to reduce the symptoms associated with sleep apnea.
The device works by comfortably repositioning your jaw during sleep, preventing the airway from being blocked by your tongue or soft palate. Many patients report having better sleep after a few days of use, so there's no reason to wait.
If you haven't gotten your sleep apnea treated yet, there's still time to take back your night's sleep. Schedule an appointment with your dentist today to learn more about the treatment!
About the Author
Dr. Scott Parker earned his Doctor of Dental Surgery degree from Loma Linda University. Today, he's a member of the ADA, the Tri-County Dental Society, and the California Dental Association. To learn more about his oral appliances for sleep apnea and practice, contact him at (909) 795-6019 or visit his website.