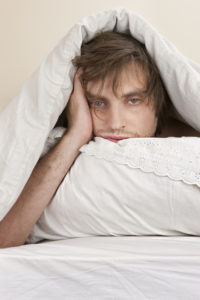 If you suffer from a sleeping disorder, you know how debilitating it can be to the rest of your life. Not only do you never feel well rested with sleep apnea in Calimesa, but your daily routine takes a toll.
When you suspect that sleep apnea is negatively affecting your life you need a true diagnosis and treatment plan. Luckily, there are new and improved ways to help come to a conclusion about your sleeping disorder. Learn more here!
Diagnosing Sleep Apnea is Easy as Using a Smart Watch
A smart watch known as Fitbit, the digital health company whose wristbands have become synonymous with the whole fitness tracking movement. Now, not only can you just track your steps, calories, and miles—but your sleeping habits!
Fitbit has reported that it's working with a combination of optical sensors and machine learning tools in its R&D labs to potentially address sleeping conditions like obstructive sleep apnea. This new iconic smartwatch may be able to help people diagnose their sleeping issues and seek treatment earlier on.
The Best Way to Diagnose Sleep Apnea Is a Sleep Study
Although advances in technology can help people discover abnormalities in their sleeping patterns, this isn't the end all be all of sleeping disorder diagnosis. You should still seek assistance from trained professionals like your physician and dentist for diagnosis and treatment.
Your dentist can work with you and your physician to diagnose your sleeping disorder with a simple, overnight sleep study. Smartwatches work to monitor sleeping habits, but health experts will be with you every step of the way during your overnight stay to record any abnormalities—including snoring (the most common symptom of sleep apnea).
Your Dentist in Calimesa Can Then Help You Treat Sleep Apnea
Why would you trust a dentist with sleep apnea treatment? Dental experts have experience working with the inner and outer structures of the mouth, which make them the perfect people to provide a solution to your sleep apnea treatment.
In fact, your dentist can create a custom oral appliance to adjust the jaw and create better sleeping experiences. A personalized oral appliance can help patients with difficult sleeping patterns regulate sleep by creating an open passageway for better breathing. Before you know it, you'll have a full night of rest and improved quality of life!
If you would like to learn about how your dentist can help diagnose or treat sleep apnea in Yucaipa, feel free to contact your local office.
---
About Our Office
If you've been diagnosed with sleep apnea, don't hesitate to pick up the phone and contact our Calimesa, CA office to schedule an appointment. Many patients don't realize that a dentist can help treat their condition, but we're here to help you every step of the way. With a customized oral appliance, you'll sleep perfectly again!