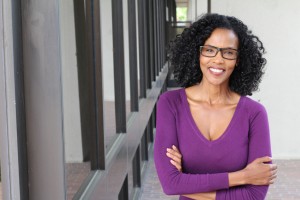 Are you ready to make 2017 the year you reach your goals? Do you have the confidence it takes to achieve great things? Did you know that your smile gives you confidence? Cosmetic dentistry provides many options for improving your smile, and whether you just need a boost, or a full smile makeover, Dr. Scott Parker, your Calimesa cosmetic dentist, can deliver the smile you've always dreamed of.
Teeth Whitening
Whitening your teeth is one of the most cost effective ways to make a huge impact on your smile. It can also be done in around two weeks depending on the goals you have for your smile.
We'll start by creating custom fit trays based on impressions we take of your teeth. Dr. Parker will determine the right strength whitening gel for your needs and give you a crash course on safely applying the gel. Then you'll be able to whiten at home based on your own schedule, while having the freedom to update your smile whenever you like.
Crown Lengthening
Do your teeth appear short or stubby? Do you feel like you have a "gummy" smile? The good news is that your dream smile might just be waiting to be revealed. Your teeth will appear longer and your smile fuller once unneeded tissue is eliminated. Dr. Parker can perform crown lengthening, which removes excess gum tissue and exposes the smile you never knew you had.
Porcelain Veneers
If you have teeth in need of repair, porcelain veneers are ideal for restoring a number of issues such as:
Gaps and spacing between teeth
Wear
Small chips and fractures
Misshapen teeth
Discoloration and staining
Size discrepancies
Dental veneers are comprised of a thin "shell" of porcelain that is customized to fit over your tooth. They're stain resistant so they won't discolor as quickly as your natural tooth, this means that whitening your teeth is not a concern when you choose porcelain veneers.
Many of the Hollywood smiles we admire today such as Hilary Duff and Tom Cruise have been improved with veneers. Dr. Parker combines both his skill and artistry to design veneers that enhance your smile and delivers the smile of your dreams.
Contact our Office
Don't let 2017 get away from you! Contact our office today to learn more about the possibilities for your smile and schedule your consultation with Dr.